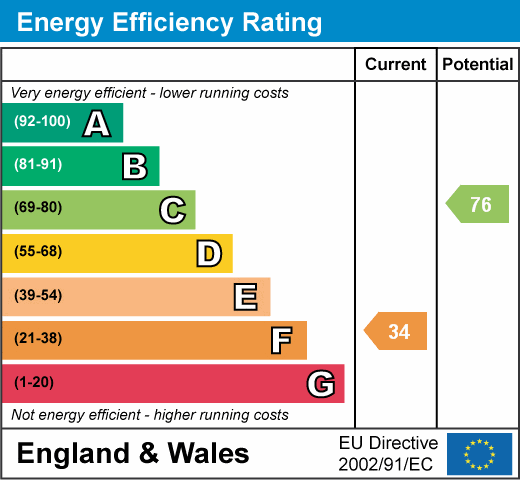 It is now a legal obligation for a landlord to provide an Energy Performance Certificate (EPC) when marketing a property for rent.
The EPC must be produced by a qualified Domestic Energy Assessor (DEA) and provides a detailed analysis of the energy efficiency of the property, along with information about its CO2 impact. It also contains information regarding improvements and measures that could be taken to improve the energy efficiency of the property. The EPC contains coloured energy information graphs, rather like those found on the front of new fridges and other domestic appliances.
DEAs will award the property an energy rating based on current energy performance together with the potential rating the property could achieve were it to be improved to current best standards.
We will arrange an EPC for your property as part of our service. The EPC should last for ten years unless the property is substantially altered.